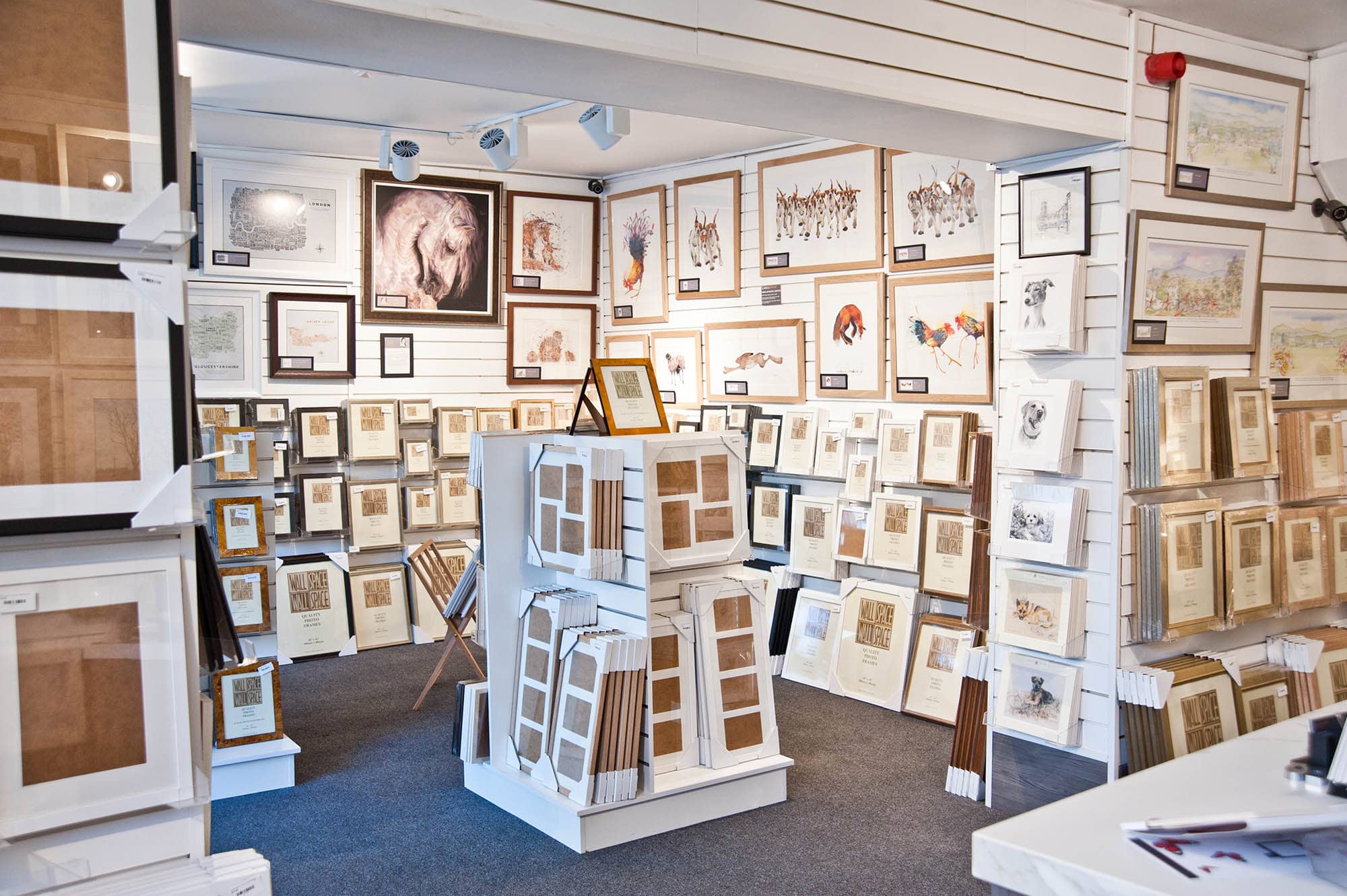 Welcome to WallSpace!
Thanks for taking the time to learn more about what it is that we do, and why our clients return time and time again. We are manufacturers, wholesalers, and retailers of high-quality and attractive wooden photo frames, picture mounts, picture frames, mirrors, multi aperture frames and much more!
Here at WallSpace, we came from humble beginnings, and we believe in certain core values, trust, integrity, and creating high-quality products that look fantastic, and will stand up to the rigors of daily life. WallSpace is based in the beautiful county of Gloucestershire and was established 22 years ago. WallSpace started off in a small garden shed, and with only a single market stall as our point of sales. It was from these humble beginnings that we have grown into a much larger company, becoming one of the UK's largest independent ready-made photo frame manufacturers, but the way we interact with our valuable clients has remained very much the same!
At WallSpace, we utilise state of the art tools and machinery, working side by side with people utilising traditional framing techniques to produce picture frames of the highest possible quality. We believe that by using top quality materials such as real wood, instead of plastics and MDF, our products are of a much higher quality, and our impressive customer feedback reflects this, time and time again.
If you have been searching for a particular type of frame, but can't find it on our website, then please don't hesitate to contact us. If you have any questions about any of our products, then please feel free to get in touch with us! Our friendly and professional team are always happy to help with any inquiries that you may have.
To all of you, from all of us at WallSpace - Thank you, and we hope you enjoy our website!
M. Johnson
Wall Space